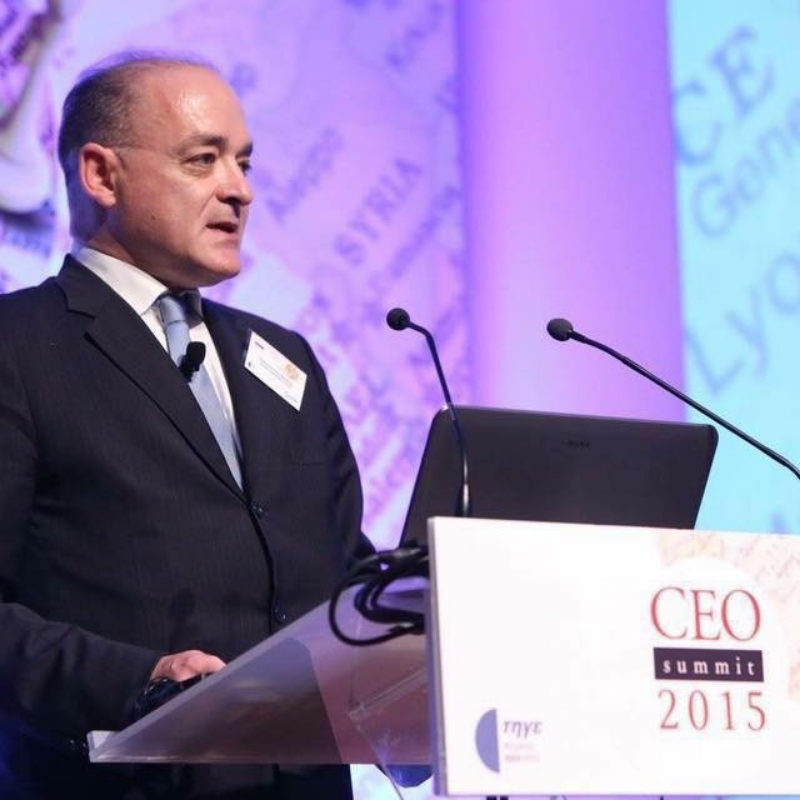 Vassilis Karayannis is a business and management advisor. He advices corporate executives (C-suites) on analysis of Greek/international economy, financial management, Treasury, restructuring, risk management and investments matters.
Previously, he gained broad professional expertise during his lengthy experience serving the Treasury of Citigroup based in Athens and London, where he was coordinating banking activities throughout Europe, Middle East and Asia.
He was advising the Mayor of Municipality of Eleusis on strategic planning and consolidation of broad social partnership matters, during the bidding process of European Capital of Europe 2021 when Eleusis managed to prevail vis-à-vis 13 other Greek cities.
He actively supports local start-ups and social entrepreneurship communities (Impact Hub, Orange Grove, Ashoka) and is mentor at Social Dynamo of Bodossaki Foundation. He is member of the Association to promote the Donation "FILOTIS".
He has been systematically writing opinion editorials concerning political and economic developments in esteemed Greek newspapers and has been participating as market commentator at influential local and international media (radio & TV). In addition, he has been actively supporting competitiveness, structural reforms, extroversion of Greek economy and emergence of Greece as a Business Hub.
He holds an MBA from Manchester Business School, an MSc from U.M.I.S.T. and a BSc from the University of Patras.
He speaks English and French, and maintains basic knowledge of Turkish, Spanish and German languages.