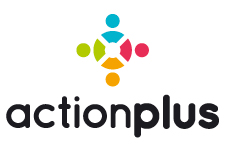 Action Plus Social Cooperative Enterprise was established in 2014 with the vision to create favorable conditions for an open access to the cultural, leisure and community life of Athens.
In that context, it:
organizes quality guided tours at a low fee and with a special policy for families and for disabled persons. Each of the ACTION PLUS activities is designed by its experts' team and its group of certified tour guides. Its aim is to offer a unique experience that goes beyond the usual track.
designs customized cultural and team activities
organizes trainings and seminars
helps private and public organizations to design sustainable projects consistent with their vision and mission
participates in national and international networks to promote our vision of a society for all.
ACTION PLUS profits are used for the creation of new jobs, the broadening of its scope of activities and the increase of its social impact.