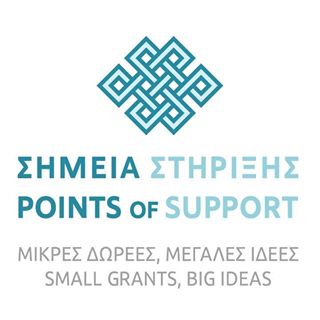 The "Points of Support" programme is an initiative of the John S. Latsis Public Benefit Foundation, the TIMA Charitable Foundation, the Hellenic Hope charity organisation, the Captain Vassilis & Carmen Constantakopoulos Foundation, the A. G. Leventis Foundation, and the Bodossaki Foundation. The Programme aims, on the one hand, to support original small-scale actions with maximum social impact for the benefit of vulnerable social groups and, on the other hand, to empower and build the capacity of the above civil society organisations.
In addition to the grants, the Programme also includes free participation of the Organisations in capacity building activities, which were funded and implemented by the Bodossaki Foundation, through Social Dynamo. Meet the 19 organisation of the 3rd round of the Programme here!
For more information, visit the "Points of Support" programme facebook page.
Watch some testimonies of the organisations that participated in the 2nd round of the programme, regarding the skills they gained through Social Dynamo capacity building programme in the following video.